FAUNA
Nudibranchs
(459 different species) and
crustaceans
(162 different species) run the place, but there are also rare species of
ghost pipefish, sea horse, frog fish, octopus and cuttlefish
.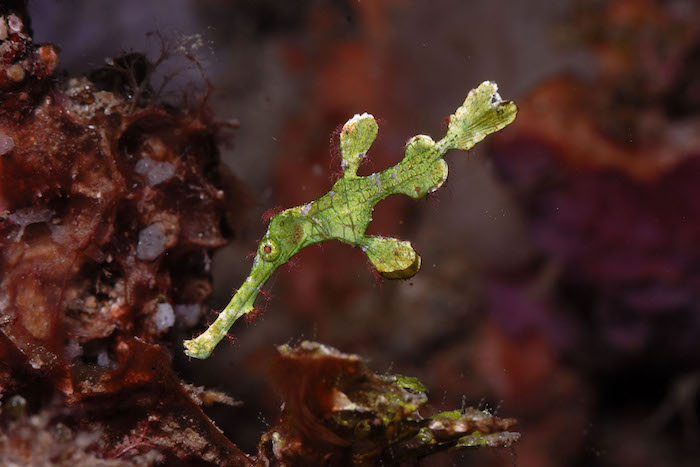 CLIMATE AND SEASONS
The climate conditions are rather constant throughout the whole year, however a stay in January and February should be avoided, due to both the abundant and frequent rainfall and the seasonal long ocean wave, coming from the east, which may undermine the
underwater photography
.
HOW TO REACH IT
The best way to travel from Europe is represented by
Singapore Airlines
, which connects the major European cities with Manado via Singapore.
HOTEL and DIVING
Within the park, there is only the
Kalinaun Resort
, which organises dives also at Lembeh and Bangka.